Jobs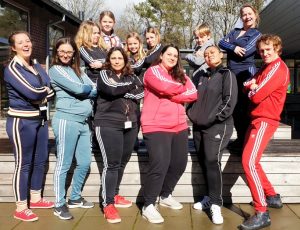 ENGLISH LANGUAGE & LITERATURE TEACHER, MIDDLE YEARS PROGRAMME
ISB seeks a qualified, playful English Language and Literature teacher for our Middle School students, aged 11-16, starting December in the 2021-22 school year.
It is a temporary maternity cover position running from December 2021 to December 2022, with the possibility to extend.
Required qualifications:
Certification and/or master's degree in education
An excellent standard of English
Highly collegial and collaborative team player
Exceptional interpersonal skills to establish connections with students, parents, and colleagues
A strong aptitude in differentiated learning styles and meeting the learning needs of all students
Demonstrated commitment to integrating technology purposefully to transform learning
Strong knowledge of inquiry-based and project-based learning approaches
Demonstrated passion for learning through play in an educational setting
Highly reflective and committed to continuous growth and improvement
Preferred qualifications:
A degree in Literature, Language or other relevant subject
Familiarity with the IB curriculum and commitment to the values of internationalism and student led learning
An interest in developing subject specific support strategies
Experience teaching MYP and/or DP
Call +45 26327800 or email Deputy Head Charlotte Andersen ([email protected]) with any additional questions.
Terms of employment according to the "Organizational agreement for teachers and Kindergarten class teachers at private, independent primary schools, boarding schools and independent vocational schools" and "The joint agreement between the Ministry of Finance and the Teachers' Central Organization"
(Ansættelse sker i henhold til "Organisationsaftale for lærere og børnehaveklasseledere ved frie grundskoler samt efterskoler og frie fagskoler" og "Fællesoverenskomsten mellem Finansministeriet og Lærernes Centralorganisation")
We encourage qualified teachers regardless gender, age and ethnical background to apply for the job.
Practicalities
When applying to ISB please send your CV and letter of motivation in English to [email protected] and include the following:
A clean 'børneattest' (criminal record) will be required of all candidates offered a position at ISB.
About ISB
ISB is a private, International School, located in Billund. We are an IB World School authorized in the PYP and MYP Programmes. Read more at www.ibo.org, and visit our website www/isbillund.com/
The language of instruction at ISB is English. There are 400 students and around 50 different nationalities represented at ISB.