School fees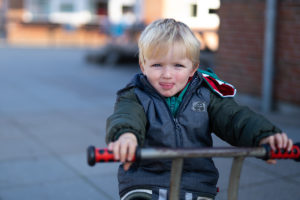 ISB's school fees for the 2023/24 school year are as follows:
Kindergarten: DKK 3283/ month
Primary: DKK 3350/ month
Middle: DKK 3350/ month
Sibling discount is 50%
Fees are paid monthly, except in July, and are due by the 6th of each month
For P1-M5, fees cover 200 school days per academic year, divided over 11 months
Fees cannot be prorated for students starting mid-month
Fees include compulsory meals (lunch and two snacks)
Fees include Breakfast Club and After School Club
Fees do not included the cost of school trips
Holiday Care
Kindergarten: Holiday Care is free for Kindergarten, except during the central four weeks of summer. At the time the cost is DKK 641/ child/ week or DKK 160/ child/ day (no sibling discount).
Primary: For Primary (P1-P5) the cost is DKK 641/ child/ week or DKK 160/ child/ day (no sibling discount).
The Holiday Care schedule differs between Kindergarten and Primary.  Please see Holiday Care  for more information. Financial aid
ISB does not directly offer scholarships or financial aid, but the following may apply:
Kindergarten
Subsidies for Kindergarten are provided by individual municipalities.  You may apply for these directly from your home municipality at any time. These subsidies are available on a sliding scale according to annual household income and number of children.  In recent years, households with income below about DKK 510,000 (one child) were eligible.  ISB cannot be of assistance in these cases: please contact your home municipality directly.
Primary and Middle school
Some ISB students may be eligible for a small school fee subsidy provided by Fordelingssekretariatet (part of the Ministry of Education). The application deadline is in early September.
This subsidy is for parents of Primary and Middle School children whose annual income is below roughly DKK 221,500 (one child) to 249,800 (three children). The household income is the total annual income of both parents.
If you think you may be eligible for a subsidy, it is possible to apply through ISB once your child has been admitted.  Please email Accounting Manager Dorte Daniel on [email protected] to request an application.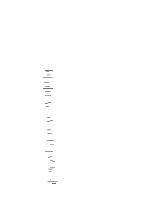 Part-time Kindergarten
In reference to the Daycare Act, effective 1 July 2018, we hereby publish the guidelines for use of part-time Kindergarten spots of 30 hours a week.  Find the full law here (in Danish). 
For parents with children in the ISB Kindergarten the following applies:
Pursuant to section § 27 b of the Daycare Act, families with one or both parents on parental leave are entitled to a part-time spot of 30 hours a week in the ISB Kindergarten at a reduced price.  This pertains to children from the age of 3 up to school age.
These part-time spots are available from 8:00 to 14:00, Monday-Friday. It is not possible to flex the times.
The price for the part-time slots is DKK 1,855 as of 1 August 2019.
A part-time space must be used over a single, continuous period, though it may be interrupted by an absence of less than five weeks.
Parents who wish to make use of this part-time scheme must submit an application to the municipal council in the municipality of residence (for Billund Municipality, contact: Stinne Toft [email protected]). Parents must indicate the period they wish to use the part-time spot.
It is the parents' responsibility to inform the municipality of residence if the leave is interrupted by a period of more than five weeks, or otherwise ceases.
The parents' application for a part-time placement must be submitted to the municipal council in the residence municipality no later than two months before the part-time placement is requested.
The part-time period must commence on the 1st of a month and end the last working day of the month in which the right parental leave expires. Parents must inform the municipality of residence about the interruption to, or termination of, leave at least two months before the change takes effect.
For further information or questions, please email [email protected].